The best players in the world shall be gathering in Zaton, Croatia over the next few weeks to participate in both the 2017 World Adventure Golf Masters (WAGM) and the 2017 World Minigolf Championships. Both events have been organised by the World Minigolf Federation (WMF) who are the umbrella body representing world minigolf.
The 2017 WAGM shall be taking place on Monday 11th and Tuesday 12th September. This event shall be taking place on the Minigolf Open Standard (MOS) course. There will be five strokeplay rounds for all players with an additional round for the top six teams and then a further round for the top 18 players individually.
More details about the WAGM can be found here
Great Britain will have two teams entered into the competition aiming to finally win the team event having been runners up three times in the competitions history. The squad for the event is made up of the following 9 players, bringing a wealth of experience as they aim to become the World Adventure Golf Masters team champions, battling for the crown against a strong international team presence including current champions Sweden and previous multiple winners Germany.


· Sean Homer (Captain)
· Matt Dodd
· Dave Donnelly
· Will Donnelly
·  Andy Exall
· Terry Exall
· Martin Greenhead
· Paul Preston
·  Mark Wood
Each player has been speaking to the BMGA prior to the competition and has given their thoughts ahead of what promises to be an exciting, high-class trip.

Matt Dodd - "Looking forward to the trip at its my first time playing abroad and also for GB, I'm hoping to learn a lot from the more experienced players and some of the world's best which will hopefully improve my game. We have a great team and hopefully we can get some good placings" 
Dave Donnelly - "I am really looking forward to my second foray playing abroad representing Great Britain – last year's Seniors European Championships in Lahti, Finland was a real eye-opener and a tremendous experience as it gave me my first chance to play on the international stage. The camaraderie in our group was excellent in all aspects, both on and off the courses which I am sure will continue this time around as well. The course itself looks really inviting and I am now counting the days down in anticipation. Let the games begin!"
Will Donnelly - "I'm delighted to have been selected to represent Great Britain at the 2017 World Adventure Golf Masters. It is the first time that I will have represented Great Britain on MOS abroad before. We've got a great squad at our disposal and I think that we will see many great performances out in Croatia this September."
Andy Exall - "I'm really looking forward to Croatia, my first trip overseas as a Team GB player. The course looks great as does the resort itself, I'm sure we'll all have a great time & show the World Team GB can cut it with the best!"
Terry Exall - "I am excited and honoured to be in the GB squad for the WAGM in Croatia. Looking forward to practising and learning from the more experienced players in our squad  and then playing what looks to be an interesting and challenging course."
Martin Greenhead - "It's an honour to represent GB in my third overseas WAGM after Sweden and Kosovo.  The GB squad will challenge top countries and are sure to enjoy themselves at the same time.  The resort looks amazing and the course is challenging so it is going to be an excellent tournament to be involved in."
Paul Preston- "I am looking forward to representing Great Britain but it is very special to me as it will be my first international as a player at Worthing Mini Golf Club.  Looking forw ard to the challenge of playing with and competing against the world's best minigolf players.  We have a great balanced squad and am sure we will all help each other so that we play to the very best of our abilities. VTGB"
Mark Wood - " It's a fantastic experience to represent GB on the International stage, as well as an opportunity to spend time with, and bond with your fellow team mates"
Sean Homer (BMGA Chairman and Captain) - "Since making my debut for the national team in 2008 I've always been incredibly proud to represent Great Britain throughout the years. The WAGM has always been is a unique event on the calendar and I'm delighted to be heading up the Great Britain squad for what I'm sure will be another event to remember."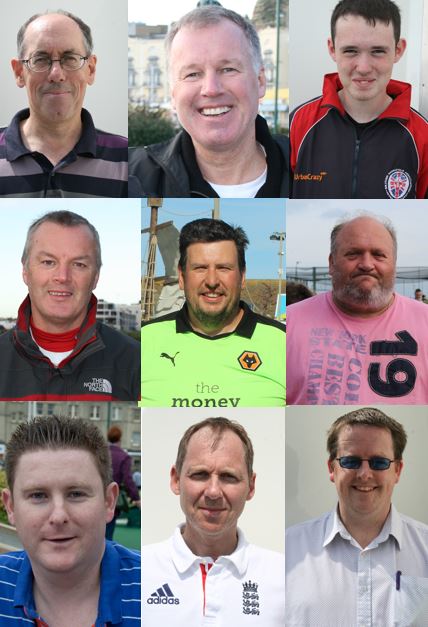 The 2017 WAGM Squad: Top (L-R) Dave, Terry, Will. Centre (L-R): Andy, Sean, Mark. Bottom (L-R) Matt, Martin, Paul

UrbanCrazy are once again the official sponsors of the Great Britain teams. UrbanCrazy. Based in London, is an innovative and exciting company, designing and building permanent and portable crazy golf, mini golf and adventure golf courses. Its permanent courses are ideal for parks, leisure centres and back gardens - and the portable courses are available to rent for corporate events, parties and so on. UrbanCrazy also supplies a wide-range of high grade miniature golf equipment and accessories. UrbanCrazy has sponsored the Great Britain team in a number of International tournaments since 2007. For further details about UrbanCrazy please visit http://www.urbancrazy.com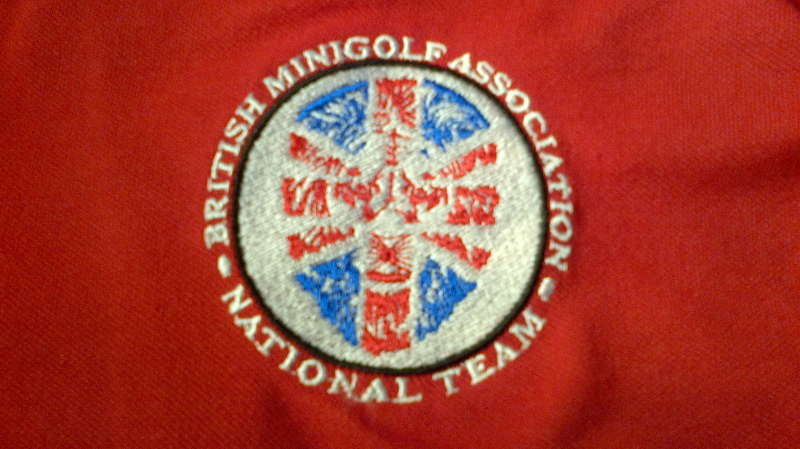 Great Britain team for 2017 will once again see UrbanCrazy as the official Sponsor for the team kit.
Will Donnelly will be staying in Croatia, after the WAGM, to represent Great Britain in the 2017 World Minigolf Championships. The 2017 World Championships will be taking place from Wednesday 20th September to Saturday 23rd September.
 
Marion Homer will also be in Croatia, for both the World Adventure Golf Masters and World Championships, working for the WMF as a press officer for both events.
 
Keep an eye on our website and Social Media accounts for profiles of all the British players, links to the live scoring and updates of our trip throughout the upcoming three-week period.
 
https://www.facebook.com/BMGAMinigolf/
 
http://twitter.com/bmga_minigolf
 
https://www.instagram.com/bmga_minigolf/