Events
Event
Title:

Welsh Open 2017

When:

08.10.2017

Where:

Treetop Adventure Golf - Cardiff

Category:
Description
The Welsh Open was again contested over three rounds of strokeplay on the ANCIENT EXPLORER course at the excellent TREETOP ADVENTURE GOLF CENTRE in Cardiff.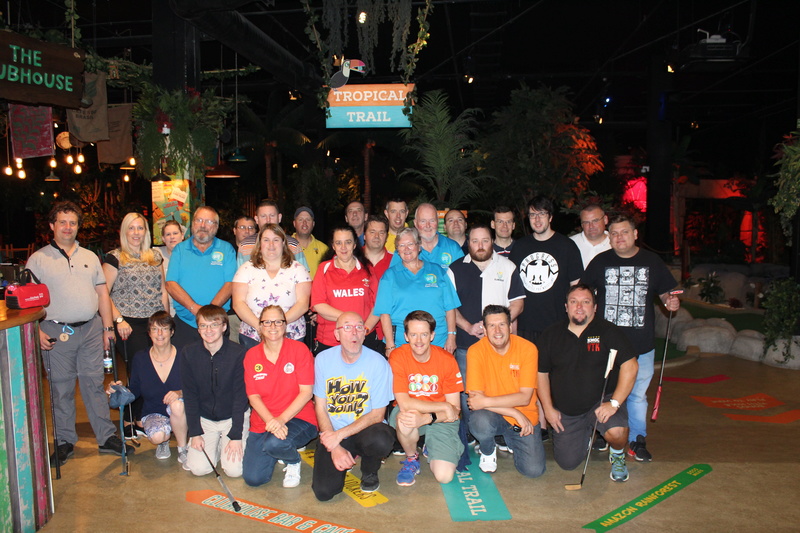 The 2017 WELSH OPEN players
Congratulations to Jens Bergström from Sweden for winning the title with Steve Lovell second and Sean Homer third. As well as the overall Welsh Open title there was a dedicated trophy for the top Local novice and Martyn Williams won the event and became the 2017 Treetop Open Champion with Simon Brown second and Gareth Taylor third.
Full results from the event can be found at http://bmga.co.uk/2017WO/result.htm
Friday evening saw a co-hosted event with the BMGA and members of the Great Britain Minigolf Team along with Golf Development Wales (GDW) and proved to be a great curtain raiser to the main event on Sunday
Venue
Venue:
Description
Sorry, no description available
Share This Page
Login
Who's Online
We have 78 guests online