Events
Event
Title:

British Open 2017

When:

08.07.2017 - 09.07.2017

Where:

Hastings Seafront Pirate Golf - Hastings

Category:
Description
The 2017 British Open over the weekend of 8th and 9th July took place on the Pirate Course in Hastings.
Congratulations to Adam Kelly for winning the event, becoming a four time Major winner. Adam beat Kent team mate Sean Homer who took the silver medal with Will Donnelly (Midlands) taking the bronze medal.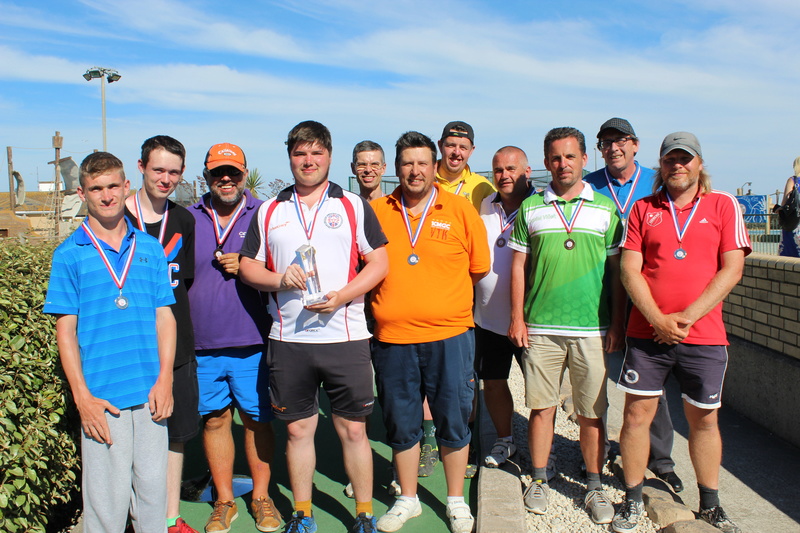 Karsten Hein from Germany won the International Championship with Pauli Kuikka (Sweden) second and Daniel Vlcek (Czech Republic) in third place.
Ed Pope won the category 2 title with Rocky Bullin second and Adrian Amey third.
John Sharp won the Category 3/4 title with Owen Johnson second and Martin Relf third.
Full results from the event can be found at http://bmga.co.uk/2017BO/result.htm 
Venue
Venue:
Description
The Pirate Golf course is not for those of a nervous disposition. As players make their way around the course, the main event is a set-piece battle between two pirate ships, the 'Lacey Ann' and the 'Sally Jo', with cannon fire, explosions, and splashes as the cannonballs land perilously close to the players and spray water all over them. Further on, there is even a giant talking skull that has a nasty habit of eating your golf ball.

This 18-hole course also features some new obstacles for players who like a bit of a challenge. Some of the holes are raised 'volcano' style, some on plateaus where it is all too easy to overshoot and see your ball roll down the other side. There are several water features to negotiate as well, along with tunnels, ramps and banked curves.

Share This Page
Login
Who's Online
We have 38 guests online