Events
Event
Title:

English Open 2017

When:

05.03.2017

Where:

The Lost City Adventure Golf - Nottingham

Category:
Description
The 2017 BMGA Tour got underway with the return of the English Open, once again taking place at the Lost City Indoor Adventure Golf course in Nottingham, on Sunday 5th March.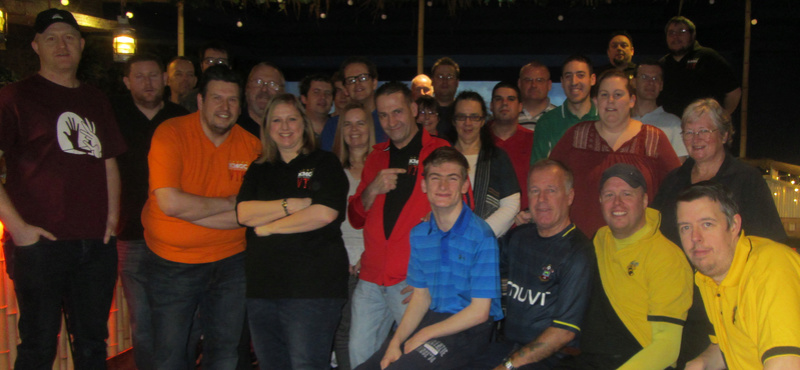 The three round event took place on the Temple Trail course at the Cornerhouse complex in Nottingham City centre with players from across the UK taking part.
Sean Homer (Kent Minigolf Club) made it two wins in three years at the event, beating Steve Lovell (Sussex Wasps) in a thrilling 5 hole play off to take the title. Ed Pope (Also of the Wasps) made it a career best finish by picking up the bronze medal.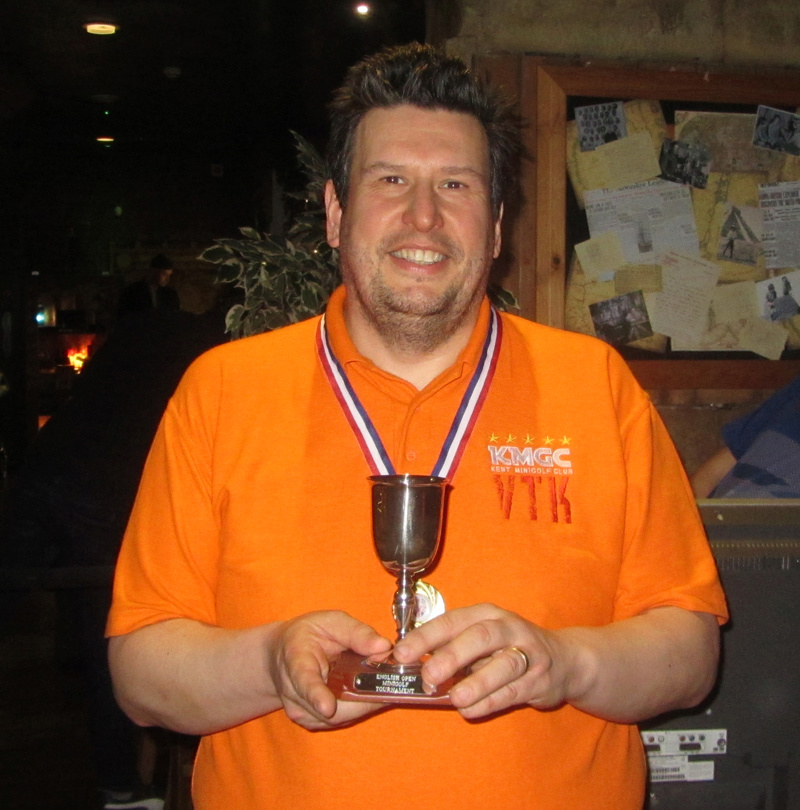 Seve Kukielka (Midlands Minigolf Club) won the category 2 title with Ruth Burke (also Midlands Minigolf Club) taking the silver medal having beaten Paul Johnson (Kent Minigolf Club) in a play off.
Local player and former winner of the English Open James Trubridge won the combined Category 3 & 4 title with Alex Hyman second and Jake Tetley third.
Scott Lancley (Kent Minigolf Club) won the aces champion prize with team mate Owen Johnson winning the most improved player award.

Full results can be found at http://bmga.co.uk/2017EO/result.htm.
Photos from the event can be found at https://www.flickr.com/photos/13680867@N02/albums/72157681074255595  (courtesy of the KMGC)
Venue
Venue:
Description
The Lost City Adventure Golf - the start of YOUR epic adventure!


No need to book if less than 10 in your group, just come down and play!

Now open in the Cornerhouse, Nottingham two separate 18 hole indoor adventure golf courses - Sacred Skull Pass and Temple Trail!

Test your skill and win a piece of "Inca Gold" to exchange for a FREE game!

Experience the challenge of playing amid a thunder and lightning storm on our "carpeted" greens, risking our venomous talking snake, talking idols and crumbling walls. Both courses have been designed to be wheelchair user friendly so all adventurers can play!

Light refreshments are available on our mezzanine floor, overlooking the courses, including beer and wine (for those of appropriate age!) at our fully licenced bar.

If you can keep a steady nerve to the end and satisfy our Sacred Skull or Temple God - much gold will come your way......
Share This Page
Login
Who's Online
We have 52 guests online