| | | | |
| --- | --- | --- | --- |
| Great Britain 2018 World Adventure Golf Masters squad confirmed | | | |
The 2018 WORLD ADVENTURE GOLF MASTERS (WAGM) will be contested for the eighth time, this year at Horní Bezděkov in the Czech republic, across the weekend of 16/17 June. This eagerly anticipated event, part of the World Minigolf Sport Federation International Calendar will see the reigning team champions Germany battle it out against a number of teams representing the cream of World Adventure Minigolfers for the coveted World Adventure Golf Team Masters title.
The 2018 WAGM Squad: Top (L-R) Adrian, Matt, Dave. Centre (L-R): Will, Martin, Steve. Bottom (L-R) Ed, Andy, Mark
Great Britain will have two teams entered into the competition aiming to finally win the team event having been runners up three times in the competition's history. The squad for the event is made up of the following 9 players, bringing a wealth of experience as they aim to become the World Adventure Golf Masters Team Champions, competing against the cream of International Minigolfers.

  Adrian Amey
· Matt Dodd
· Dave Donnelly
· Will Donnelly

· Martin Greenhead
· Steve Lovell
· Ed Pope
· Andy Wilde
· Mark Wood
Full details of the competition can be found on the WMF website here and we will be profiling the GBR team members over the coming weeks in the build up to the competition in June.
The tournament website can be found here.

UrbanCrazy are once again the official sponsors of the Great Britain teams. UrbanCrazy. Based in London, is an innovative and exciting company, designing and building permanent and portable crazy golf, mini golf and adventure golf courses. Its permanent courses are ideal for parks, leisure centres and back gardens - and the portable courses are available to rent for corporate events, parties and so on. UrbanCrazy also supplies a wide-range of high grade miniature golf equipment and accessories. UrbanCrazy has sponsored the Great Britain team in a number of International tournaments since 2007. For further details about UrbanCrazy please visit http://www.urbancrazy.com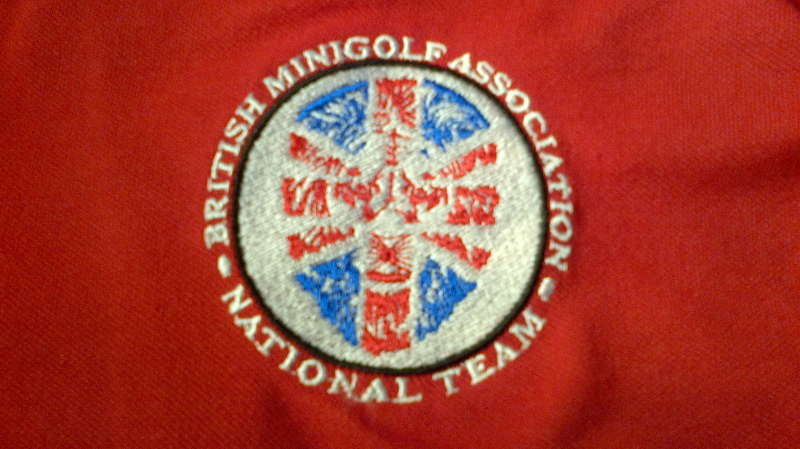 Great Britain team for 2018 will once again see UrbanCrazy as the official Sponsor for the team kit.
The WMF is the umbrella organisation of minigolf sports association's worldwide and continental associations in Asia, Europe and America. The WMF is a member of the SportAccord, the General Association of International Sports Federations. The WMF organises biannual world championships for youth and elite players, as well as biannual Continental Championships in Europe, Asia and the USA. There are four minigolf systems recognised by the WMF; Concrete, Miniaturegolf, Feltgolf and Minigolf Open Standard (MOS). Adventure Golf courses are part of the MOS system. For further details about the WMF and worldwide Minigolf Sport please email  This e-mail address is being protected from spambots. You need JavaScript enabled to view it  , or visit http://www.minigolfsport.com
  
The BMGA Tour consists of Minigolf ranking events that take place at Minigolf, Crazy Golf and Adventure Golf courses across the UK. For further details about the BMGA and UK Minigolf and Crazy Golf please email  This e-mail address is being protected from spambots. You need JavaScript enabled to view it  or visit http://www.minigolf.org.uk 
Last Updated ( Thursday, 15 March 2018 13:52 )
Login
Who's Online
We have 16 guests online