| | | | |
| --- | --- | --- | --- |
| 2018 BMGA Tour ready to start despite the snow | | | |
The 2018 
Planet Hastings Crazy Golf Open
 will take place this coming Sunday 4th March. 
The tournament will once again be the first club open of the season and the first BMGA event of 2018. The festivities will commence at 9.20AM across the three courses at Hastings Adventure Golf and as always Big Top Ted's Tombola will be something to look forward to,with a very wide variety of prizes available!
The tournament starts at 9.20 AM and will once again consist of one round on each of the three Hastings Adventure Golf Courses. 
The course order will be Adventure Course, Pirate Course and finally the Crazy Golf Course.
Players may only use one ball on each course, but will be entitled to change between rounds.
There is no need to book in advance and all 
queries
 should be direct to John McIver.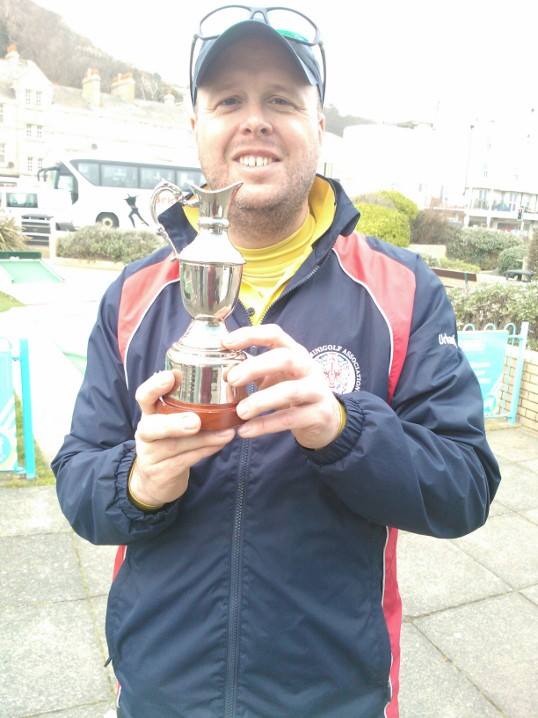 2017 Planet Hastings Crazy Golf Open Champion Steve Lovell
Steve Lovell won the 2017 Planet Hastings Crazy Golf Open in what has been his only BMGA Tour singles victory to date. He will be defending his title this year in another competitive field. 
Planet Hastings Crazy Golf Open Hall of Honour-
2001- Mark Spry
2002- Ted McIver
2003- Tim Davies
2004- Ted McIver
2005- Tim Davies
2006- Tim Davies
2007- Tim Davies
2008- Trevor Exall
2009- Andy Exall
2010- Marc Chapman
2011- Michael Smith
2012- Michael Smith
2013- Michael Smith
2014- Michael Smith
2016- Michael Smith
2017- Steve Lovell
Last Updated ( Saturday, 03 March 2018 16:18 )
Login
Who's Online
We have 36 guests online