| | | | |
| --- | --- | --- | --- |
| Great Britain seniors set to make history as they head off to Finland | | | |
Great Britain's minigolf team will be making history in August as they enter the first ever British squad for an international Seniors (over 45) championship.
Sean Homer, captain of the GB team, who recently played his 100th domestic strokeplay tournament, will lead a group of five players to Lahti in Finland for the final instalment of a three-year trilogy which has seen British players compete in the Youth World Championships and World Championships in the attractive Finnish lakeside town.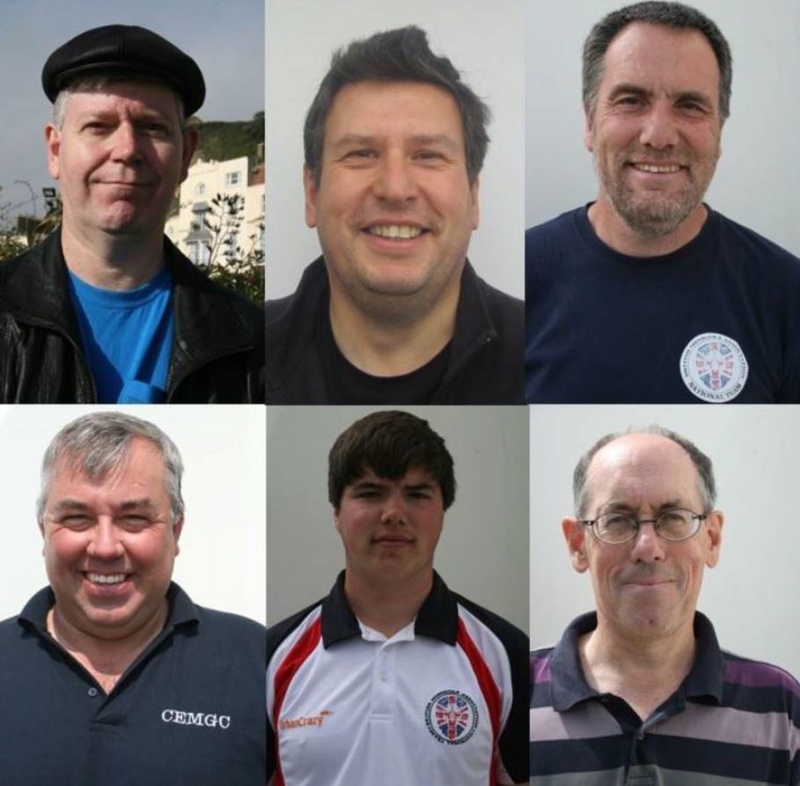 Top row - Derek Bentall, Sean Homer (Captain), Tony Kelly   Bottom row: Adrian Amey, Adam Kelly (Coach), Dave Donnelly
We caught up with the squad as they prepare to depart and found out about their hopes for the tournament. 
Sean Homer is Great Britain's most capped international player and is familiar with the Lahti courses, having coached the GB juniors in 2014 and played in the World Championships last year.
'It has been 8 years since I made my GB début and I have represented the country as both a player and a coach in major events across Europe. I have been part of some great squads across the years but I don't think I have ever looked forward to an event more than the forthcoming Seniors European Championships in Finland. This will be my third year in a row in Lahti and it will be great to be back there again in August, spearheading our first ever entry into this competition. We have an excellent mix of experience and quality in the squad and it promises to be a brilliant trip. Personally I feel better prepared than I have been for any international event in my minigolfing career, given the set-up within the group and also my previous experience on the courses themselves. I can't wait to give it everything when the tournament tees off and l am really looking forward to another fantastic 10 days in the wonderful Lahti as part of a great group of history-making Brits!'
Tony Kelly is another veteran of the international scene, having played in the last three World Championships in Sweden, Germany and Finland, where he was the second highest placed GB player last year behind his son Adam.
'I am really looking forward to returning to Lahti as I have so many fond memories of the last two years, from summer evenings down by the harbour to the challenge of the felt course and finishing the World Championships with my lowest ever round of 22. I am excited about the prospect of taking part in my first seniors event as part of a strong group of players and I know that we will all have a good time together and hopefully put in some decent performances.  I am also looking forward to reacquainting myself with the pleasures of salty liquorice ice-cream and Finnish beer! '
Adrian Amey will be playing in his third international event of the summer, having already taken part in the Nations Cup in Portugal and the World Adventure Golf Masters in Kosovo.
'I am really looking forward to seeing Finland, taking part in my first seniors event and representing Great Britain again, which is always an honour. Having experienced the WAGM in Sweden and the European Championships in Germany and the tough differences in beton and eternit courses, I am excited about my first venture on felt, knowing that it could beat me up but determined to master it all the same. Bring it on!'
Dave Donnelly
and Derek Bentall will both be making their international débuts on the back of some impressive performances back home.
'I was first introduced to the Lahti courses as a spectator when my son Will played there in the Youth World Championships two years ago. Now having the chance to represent Great Britain in the forthcoming Seniors European Championships is a great honour and will give me my first chance to play on the eternit and felt surfaces which should be both a real eye-opener and a steep learning curve. I am really looking forward to the experience of playing in Finland in my first international competition outside of the UK.' (Dave)
'It is a huge thrill and an extreme privilege and honour to be selected to represent Great Britain at the Seniors European Championships in Lahti. As a lifelong sports enthusiast, never in my wildest dreams could I have imagined competing at international level for my country, let alone at the ripe old age of 52! I intend to embrace the opportunity and whilst keeping my feet firmly on the ground, I will treat the event as a wonderful experience and learning curve in understanding and attempting to master the techniques required on continental European minigolf courses. When I started out playing competitively three years ago, I had no idea it would lead to such an occasion - my international sporting début! I am looking forward not only to the competition and meeting fellow players from so many countries, but also the camaraderie with my teammates and visiting such a beautiful country as Finland. The closest I have been to Scandinavia before was when I was in Saint Petersburg just across the water in 2010, so it will be interesting to understand Finnish culture and taste their specialities such as crayfish. Let the games begin!' (Derek)
The squad will be coached by the current British champion Adam Kelly, who has plenty of experience in Lahti, having been the leading GB player at both the Youth World Championships in 2014 and the World Championships last year.
'This August will see the culmination of a three-year project for the Great Britain minigolf team in Lahti. It seems like only yesterday that I was stepping onto the courses for the first time training for my assault on the Youth World Championships and now, having come via the 2015 World Championships, we are at the third and final leg of the journey. During these three tournaments, Sean and I have gone in opposite directions on the player/coach spectrum, and it is a genuine honour to be trusted with the role of guiding our team through this summer's championships. I am very excited to be working with all of the members of the squad, and I am particularly looking forward to seeing Derek and Dave make their international débuts. We have a strong group of players and I see no reason not to expect scoring on a par with the World Championships team of 2015. I would love to see somebody really nail the felt course which so far no Brit has quite managed to crack!'
The GB squad is flying out to Helsinki to begin training on Thursday 4 August. You can keep up with their progress on the BMGA Facebook page here and follow live results once the tournament gets under way on Wednesday 10 August here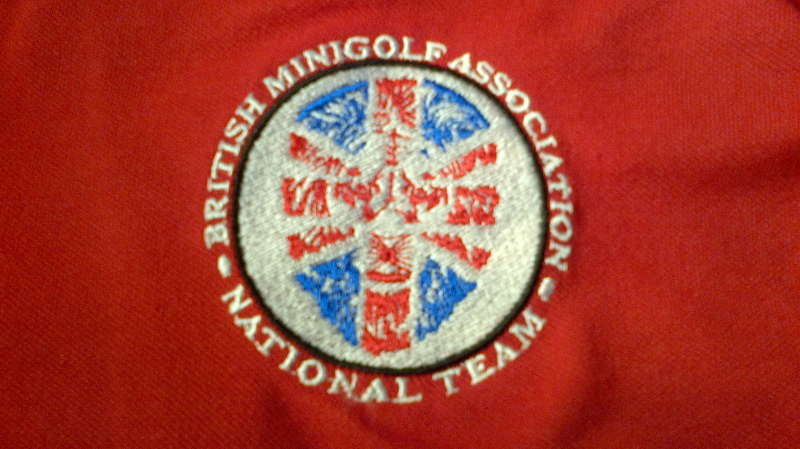 Last Updated ( Thursday, 28 July 2016 16:59 )
Login
Who's Online
We have 32 guests online