Join the BMGA
The British Minigolf Association (BMGA) always welcomes new members. Anyone living in the UK and aged at least 14 can join in the fun. Men and women of all ages join the BMGA to take part in the competitions that we organise.


For 2018 Tour Pro Membership for the season is £40 and entitles players to discounted pre-event practice rates at tournament venues on the calendar (some venues will offer these rates all season). The 2018 season will also see discounted entry for the key events on the calendar for Tour Pros (such as the British Championships, British Open and British Masters).
Following the success of the last few years we are again offering an 'Early Bird' Tour Pro membership of just £25 for players who take out a 2018 Tour Pro Membership up to and including Wednesday 28th February 2018 (available from Jan 1st onwards).
Benefits of Membership



BMGA Tour Pro membership entitles you to selected discounts when playing at BMGA 2018 tournament courses around the country.
Discounted entry for BMGA Tour Pros at major events on the 2018 calendar
Receive information on forthcoming BMGA Tour events.
Tour Pro members will receive an exclusive 2018 Membership badge which on production at relevant courses will give you the discounted playing rate (see pic below):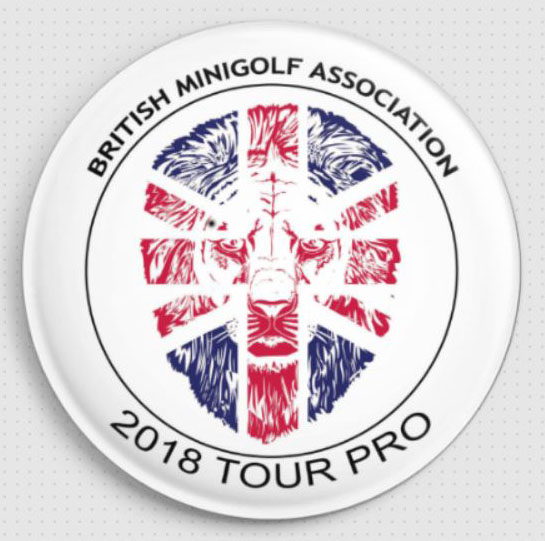 For 2018 we will only accept payments on line via paypal (using the 'send money' to family/friends option via the This email address is being protected from spambots. You need JavaScript enabled to view it. e-mail address) as this is the most secure and effective means of payments and as such is the best way of entering tournaments or joining the BMGA going forward. If you are unsure of how to pay via paypal then please contact us on the above address for information.